Chimney Chase Covers | Texan Residential Services

Sturdy and Cost-Effective Chimney Chase Covers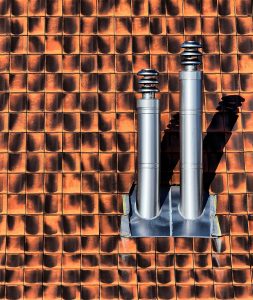 People mainly forget to take care of their chimney chase covers, which can cause huge damage to the property and loss of money in the long term. So, keep in mind Chimney chase covers play a vital role in protecting the Chimney from unwanted elements like debris, dust, water, rodents, pets, and other barriers. It is a box-like structure that covers the top of your Chimney from all sides. 
Suppose you notice any moisture in your chimney walls. Or whether you ever listened to any water running down sound during the rainy season? Or there is any rust stain on your chimney cover. Whatever may be the sign, your chase cover is likely required to be repaired/replaced.
Texan Residential Services understands your every problem and provides the best Chimney chase covers for installation. 
Why You Need a Sturdy Chimney Chase Cover
Have you ever heard of chimney chase covers before? If your answer is no, then let us clear that it holds real importance in your home. And here, we have listed some reasons that you need a Sturdy Chimney Chase Cover for the safety of your home. They are as follow:
When there are even small moisture droplets or morning mist in your Chimney, it is an alert. Further, it could cause damage to your home building structure over time. But here at Texan Residential Services, our experts thoroughly observe, keeping in mind the safety protocols closely. 

Due to moisture in the Chimney, mold or fungus starts to build up that can affect the air quality in your home, which further can cause breathing problems and health issues. 

Moisture or debris can damage your chimney functionality. But if you have installed a strong chimney chase cover, it will not only prevent your home but will also ensure the flue remains functioning at optimum efficiency. 
Plus, according to all fire-prevention and fireplace-safety agencies, your home chimney should be inspected at least once a year to avoid it becoming noteworthy. As early as you observe the problems, you can perform necessary operations on time and prevent serious damage and greater expense to the homeowner.
However, here at Texan Residential Services, we carry and install some of the best chase covers available for single and multiple flue chimneys. Whatever may be your desires, everything you'll find here, from strong to long-lasting and stylish to cool chimney chase cover.