Quality and Affordable Roof Repair | Texan Residential Services
Ensure Security and Protection of Your House by Getting Your Repaired By Texan Residential Services' Professionals.
Express gratitude that you have a roof over your head, unlike many poor and homeless people who cannot afford such luxury. Developing a leak-proof and strong roofing system is one of the costliest elements while building a home. However, people often tend to ignore its maintenance and instead spend much more on the external beautification of their homes.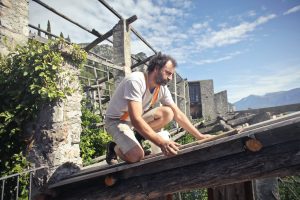 Therefore, the earlier you realize the importance of getting your roof inspected and repaired, the better your home's structure. Also, repairing the roof in the initial stages of its deterioration will save you a lot of time and money in the future.
It is completely normal for a roof to get damaged over time due to adverse weather conditions, plant debris, poor maintenance, etc. But it is not normal to ignore the signs of potential roof damage. While it may be possible that you can carry out roof repairs yourself, it is not recommended. The best bet is to let experienced professionals do the deed for you. By handing over the repairs of your roof- the most important part of a home in the reliable and skillful hands of Texan Residential Services' professionals will also give you peace of mind.
It may be possible that upon inspection, our team will find the extent of damage to your roof and how much repair it requires. Since our professionals are trustworthy and reliable, we will recommend the appropriate solution to it that will be in your best interests. We will walk you through your options and the benefits of each, explaining the time it will take and the transparent pricing before making a decision.
Call Texan Residential Services and allow us to serve all Texas people in times of need with our 10 years of industry experience and proven quality and quick services.
Common Signs Your Roof Needs Repair
When you genuinely care for the external elements of your house, such as the roof, you can easily read the telltale signs that you need roof repairs. But, if you need any assistance, you can call our experts anytime to check your roof's stability and condition and develop a damage report. However, you must pay attention to these signs first:
Leaking roof during heavy rains

Leaking or clogged gutters

Moss or algae growth on your roof

Missing shingles

Cracked or warped shingles

Discoloration or blistering on your roof

Damaged flashing and vents

Missing granules
The Dangers of Ignoring Roof Repairs
You may continue with your usual routines by delaying washing your driveway or repainting your interiors, but you should never ignore roofing repairs. Here's why-
A damaged roof may significantly impact your home's structural integrity and your safety. 

Water leaking through your roof can severely damage your attic and ceiling, which may necessitate costly repairs.

A moisture-ridden roof provides favorable conditions for mold and mildew to develop in your home, which further cause a plethora of dangers to your house's structure and your health.
Why Go For Texan Residential Services?
We at Texan Residential Services recognize that repairs are an inevitable part of life; hence, we make it as convenient and budget-friendly for our customers as possible. Our team prides itself on ensuring 100% customer satisfaction with every project by delivering completed projects on time and within budget.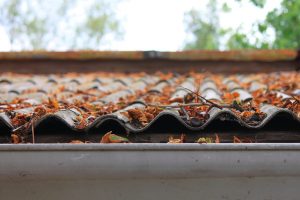 We are locally-owned Texas-based residential contractors who believe in maintaining a reputation in the industry by offering quality and quick services. The main feature of Texan Residential Services is our exceptional service and skilled and reliable workers. Our workers have ample experience and are well-trained to use all the latest tools and equipment.
Upon booking an appointment with us, our expert team arrives at your place in no time with all the equipment required for the work. We also ensure that our services are available at all times of the year. We are at your disposal for any residential improvement issues 24/7 and are just a call away. You should consider our services if you want to get your roof repaired, inspected, and cleaned without breaking a bank!
By offering the facility of the free estimate before you book our appointment, we ensure that our services and working process remains transparent to our clients. Moreover, there are no hidden charges; so, you can rely on us.
Get in Touch Whenever You Need Us!
Whatever your housing needs, just remember to reach the Texan Residential Services! Contact us via our official website or give us a call, and we will send our team to the site for inspection promptly. You can also request a free pricing estimation of our services to eliminate any hesitation by filling out a detailed form on our website. It will help us better understand your problem and provide you an accurate estimate. So, you can worry-free rely on our transparent working process!
Roof Inspection
If you sense any of the telltale signs of roof damage, give us a call immediately. Our expert team will be happy to assist you in inspecting your roof for the level of damage.
Roof Cleaning
Our workers are provided with the latest tools and technology to provide you with the best roof cleaning services. We leave your place sparkling clean-free of debris, discoloration, and plant growth.
Roof Maintenance
Even after getting your roof repaired or cleaned by us, it is better if you remain in touch, for we also provide follow-up services. We send our team to your call to help you maintain your roof so that it can sustain weather for another 20 or so years!
Roof Installation
If you want to install a new roof to your home, get in touch with us and see how speedily and cost-effectively we install the durable roof of your desires.
NEED HELP? Give us a call and book your free inspection today! 
Our Business Is Grounded In:
You can turn to us for the best roof solutions, which include:
Roof check and inspection

Minor patching and shingle replacement 

Roof cleaning and washing

Extensive roof repair and replacement services

Removing mold and other growth from your roof

Roof painting and restoration 

Regular follow-up maintenance