Air Duct Sanitizing and Disinfecting
Air Duct Sanitizing and Disinfecting | Texan Residential Services
Air Duct Sanitizing and Disinfecting
Breathe Clean and Get Germ-Free Air Indoors

If you desire the air quality in your house to be free from bacteria and germs, you must consider the air duct cleaning procedures you implement. However, obtaining the most suitable treatment for your air ducts is not only about keeping them clean. But also, about going the extra mile by requesting duct sanitation and disinfection services.
Sanitizing and Disinfecting of air ducts is an additional service that goes beyond cleaning, with further steps to reduce the number of bacteria, germs, and other microorganisms in addition to removing dirt and debris. According to the EPA, Disinfection reduces the number of germs on surfaces by at least 99.9%
However, at Texan Residential Services, our technicians use an EPA registered disinfectant solution to sanitize and disinfect your air ducts. It is a fragrance-free, low-toxicity treatment that is effective enough to be used against viruses like COVID-19.
Need Of Air Ducts Sanitizing and Disinfecting Services
Your home's indoor air condition plays a significant role in health dilemma which can leads to severe problems, including dizziness, respiratory disease, eye sensitivity, and general weakness. Air contamination associated with bacteria, fungi, and mold is believed to be the main cause of indoor air quality problems.
Here we have listed a few signs you need to sanitize and disinfect your air ducts:
Health problems like tuberculosis, allergies to asthma, or other illnesses

Animals/pets in your home.

Visible mildew/mold or rodent or insect infestation

Unpleasant odors oozing from your air vents

Water leaks/damage found in your air duct system.
Whatever warning sign you notice, you can trust the experts at Texan Residential Services to sanitize and disinfect your ducts for healthier indoor air. Additionally, we offer various duct solutions, including repair, cleaning, installation, maintenance, and replacement, to help homeowners get the most out of their air ducts.
Benefits of Having Air Duct Sanitizing and Disinfection Services

Sanitizing and Disinfection of the air ducts should be an integral part of your regular HVAC maintenance program. It's a good idea for a professional to examine your ducts at least once a year and even more often if you encounter any of the red flags. Here we have outlined some of the benefits you can get from air duct disinfection and disinfection services:
Leads to better air quality

Get rid of debris, dirt, mildew, and other pollutants particles

Improved energy efficiency

Help your system to last longer

Fewer repairs help save money

Eliminates odors and mold growth

Peace of mind
This process can benefit your health and comfort! So, don't wait for the right time; hire us to help you soon!
When should you hire a professional for Air Ducts Sanitizing and Disinfecting services?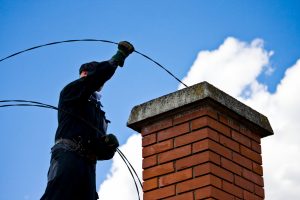 Sanitizing and Disinfecting services are expected to last approximately six months. If the situation in your home has changed since the last service, such as a contagious disease in the house, you might consider re-treating your air ducts. 
Contact Texan Residential Services For Your Home Needs
A healthy house requires air duct sanitation and disinfection services! All the viruses, bacteria, decay, and fungus that are invisible in your vents are bad for the air inside your residence, which is why we recommend Disinfection for every HVAC system we clean.
Texan Residential Services technicians are certified, licensed, and insured. So, you can rest easy when you call on our sanitation and disinfection professionals for your home.
We provide air duct disinfection and disinfection services in and around Texas and service residential properties, including single-family dwellings, multi-apartment buildings, and more.
If you would like to hire us for one of our services or if you have questions about our services, fill out our "Send a message" form today available on our official website. One of our air duct specialists will get back to you quickly with a free quote and solutions.
Air Duct Cleaning
Texan Residential Services provide comprehensive air duct cleaning and restoration services to remove the build-up of pollen, dirt particles, and other airborne pollutants.
Air Duct Installation
If your air duct has given up after prolonged use, reach out to Texan Residential Services for quality and affordable air duct installation. The services are open to all the people of Texas.  
Air Duct Maintenance
The air duct is a central part of your air conditioning or heating system and must be maintained properly. Therefore, Texan Residential Services is always ready to help its clients in this work.
Air Duct Repair
Air duct rarely malfunctions, but if and when it does, give Texan Residential Services a call. Our specialists will examine your system for any damage and repair it within no time. 
NEED HELP? Give us a call and book your free inspection today! 
Our Business Is Grounded In:
The company provides all of your HVAC equipment for over ten years in Texas.

Our experts use quality equipment, including a powerful vacuum system, to clean the ducts near the furnace.

High-quality commodities and tools are used to remove the contaminants and debris in the air duct.

We are a local business; we value our reputation, and we are committed to providing only the best service.

We work on your schedule for your convenience and are available 24/7 at your service.