Chimney High Heat Insulation
Chimney High Heat Insulation | Texan Residential Services
Chimney High Heat Insulation
Keep Your Home Safe and Warm With Chimney High Heat Insulation Services
A chimney acts as a centerpiece in the home that keeps your space warm when in use. It is a passage of warm air surrounded by cooler outside air. If you don't even use it, they still allow cold air to flow back into the house. But do you know that it can also get damaged if you ignore it?
If you want to avoid the damage in your chimney, the chimney high heat insulation is one of the best choices. From fiberglass to ceramic, at Texan Residential Services, you can have the right thermal insulation for chimneys.
Signs You Need Chimney Insulation
More than 25,000 fires are caused each year due to extensive and costly structural damage or chimney blockages, which endanger people's lives and work in affected buildings.
Here we have outlined some signs that you might need Chimney high heat insulation; they are as follow: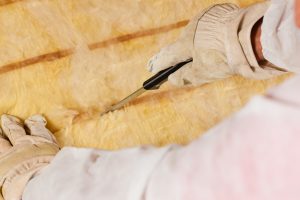 Erosion

Creosote

Normal wear and tear

Structural instability

Carbon monoxide and poisoning

Defects due to structural problems
Often, chimneys are located along the wall or in the corners of the living room. In this case, the insulating material should be applied to all nearby surfaces. Moreover, it is necessary to protect the house from overheating, sparks on the walls, and fire.
Chimney high heat insulation can help regulate temperatures to prevent sudden overheating or cooling, leading to a buildup of flammable residue. Plus, the insulation will help concentrate heat in the furnace, which greatly improves the profitability and efficiency of the fireplace as a whole.
When Should You Have Chimney High Heat Insulation Done?
The owner shouldn't wait for the situation to get worse. It is better if you notice any damage or cracks in your Chimney, try to replace or repair the high thermal insulation sooner. It will not only save you money in the future but consume less effort and money.
You can call us anytime and an experienced staff member will come to your home to inspect the fireplace and panels during your routine annual chimney cleaning. However, in most cases, the damage is quite understandable and noticeable.
Is Chimney Insulation a Good Idea?
Chimney insulation plays an essential role in any chimney structure or modification. When installing a new liner for your appliances, whether it's a furnace, fireplace, wood stove, or water heater, consider high thermal insulation. Insulating the Chimney offers many advantages, including:
Improved system security

Reduced maintenance cost

Increased efficiency.

Save money and time
However, having a chimney with high heat insulation will also result in less humidity and coal tar creosote. Ultimately, your appliance will burn more efficiently, and there will be less need for cleaning.
Therefore, it is not worth only purchasing high-quality insulation materials but also hire experts like Texan Residential Services to help you install all this proficiently and professionally. Even a minor mistake can cost you the life or that of a loved one.
Our Business Is Grounded In:
We provide all-year non-stop services to ensure our customers get the best installation and repair services. 

Our company is licensed, bonded, and guaranteed for the customer's safety

Our response time is fast, i.e., within 30 minutes, and we come up with the best service that suits your budget and needs. 

We offer installation, repair, and other solutions from the customers that suit their budget and needs.

We use all necessary equipment needed for the job, and our moveable components stock these tools. 

Our team has all the essential training and experience for offering our customers remarkable chimney repair service in Texas Region.

We only use high-quality right tools to complete the chimney care project

Our experienced and knowledgeable technicians are always keen to offer skilled guidance and countless customer services.
Get Chimney High Heat Insulation For Your Chimney Today!
It is vital to keep in mind that the Chimney should function properly for greater fire safety, and the Chimney itself should be made qualitatively. Otherwise, it will commence smoking in the place. However, if you are looking to install a new chimney, it might not be easy to get started because different suppliers are installing the Chimney online.
At Texan Residential Services, you can get a wide range of fireplace repair and installation services. The company is accredited, bonded, and protected for your safety. In addition, we will bring to the visualization of the architect a realism with precision and creativity.
NEED HELP? Give us a call and book your free inspection today!