Chimney crown repair/rebuild (concrete)
Chimney Crown Repair & Rebuild | Texan Residential Services
Chimney crown repair/rebuild (concrete)
The Best Chimney Crown Repair & Rebuild Services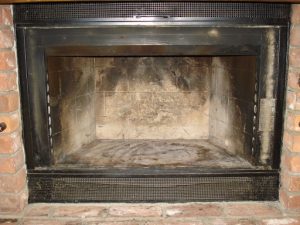 Whether you come home from work, travelling, or enjoying the outdoor activities, you probably notice your fireplace every day. But do you know what the upper part of the fireplace is called? If you guessed the chimney crown, yes, you are right!
The chimney crown is the highest part of the chimney. It is similar to the chimney cap, allowing smoke and vapors to escape through the flue to prevent moisture from getting inside. It is built using concrete reinforced with a wire mesh for endurance and stability.
If you maintain the crown and keep it in good condition, you will save money on repairs and installing new one. But due to exposure to rain, snow and heat can eventually cause the crown to crack and damage. When these cracks start to surface on the crown, it affects the structural integrity of the chimney. The best solution is to rebuild or repair the crown of the chimney at the right time. But if you neglect the problem, replacing or building a new chimney system will be expensive.
No need to worry! For homeowners living in and the Texas or nearby area, Texan Residential Services is an experienced company that provides all fireplace crown repair and rebuild services. Our company is insured and licensed, and we can provide you with all types of home services according to your needs.
Signs You Need Chimney Crown Repair Services
Several factors can damage the crown of the fireplace. And poor construction is one of the main causes of damage to the top of a chimney. Often, inexperienced contractors build the crown of the chimney using mortar instead of cement.
However, the crown of the fireplace sits at the very top of your home, and it's worth getting professional help to examine it every year or so to make sure it's in good working order. Aside from visible cracks, there are various other warning signs that your chimney crown needs repairing services, but by the time you notice, you might be trapped into bigger and costly issues. Signs you need repair services: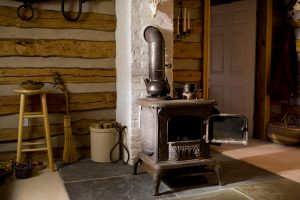 Cracks in the chimney crown

Falling chimney tiles

Rusty register or hearth

Spoiled interior walls

Damaged mortar joints

Fragmented bricks
In most cases, homeowners don't recognize the damage early on and end up paying for expensive repair services. You can also opt for a replacement service, and Texan Residential Services will help you. Whether through repair or replacement, you can get an efficient and beautiful new fireplace crown.
Texan Residential Services Chimney Crown Repair and Rebuild Services
Your requirements and needs will depend on the type and extent of damage to your chimney crown. Moreover, if you notice the damage sooner, the number of repairs required will also be below. Sealing and patching should be done if there are any cracks in the crown of the chimney. Damage greater than normal will require repair or rebuilding work.
Never wait for moisture or other problems to cause more than a few damages to your chimney crown. If you want to avoid replacement and rebuilding, be sure to contact us at the right time to help you and make your crown new.
Need A Full Crown Rebuild or Just Repairing Services? We are Here To Help!
While this may be boring to examine your chimney, you should check your fireplace's crown at the start and end of each burning season. Depending on the extent of the damage, you may have to choose between repairing or replacing the chimney crown. However, the best solution is to have a qualified contractor – Texan Residential Services, inspect your chimney and provide guidance as necessitated.
If your crown or fireplace needs to be maintained, do not hesitate a moment and contact us. You can fill out the "Send a message" form with your problem, and we will get back to you soon.
Cleaning
Our trained expert emphasis on removing creosote and any other impasses that may be lurking in your chimney system.
Installation/Replacement
Texan Residential Services certified chimney specialist has the proper knowledge to install all types of chimneys. You can also have a chimney installation that meets your specific needs.
Maintenance
Like any household appliance, you must maintain your fireplace regularly to function properly. So, we're here to help you with fireplace maintenance!
NEED HELP? Give us a call and book your free inspection today! 
Our Business Is Grounded In:
We listen to your problems and send our team within the hour to help you at your home.

The customer support team will recommend the best services to you within your budget.

We have the best equipment and the best staff for all types of repair and installation services.

Our specialists have years of knowledge and will make sure that you are satisfied with the quality of the work done.

The company uses all the latest equipment and tools and arrives at your home as soon as you call us.