Chimney Video Inspections
Air Duct Cleaning & Restoration | Texan Residential Services
Chimney Video Inspections
Get Chimney Video Inspection for Safety of Your Home and Family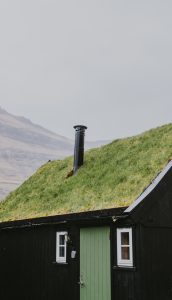 Do you remember the last time an expert inspected your chimney? If you do not remember anything, then it's time to schedule a chimney video inspection for your chimney's safety and good health. Chimney and fireplace systems require video inspections when the visual inspection does not offer you sufficient data to diagnose the exact problem. National Fire Protection Association advises chimneys to be inspected and cleaned yearly.
A routine chimney inspection helps the skilled technicians find out any potential issues before they convert them into major problems. Ignoring video inspection of the chimney could cause severe damage to your home and even loss of life. But if the chimney is clean, there will be no fire hazard.
A clean chimney not only reduces fires and carbon monoxide gases in your home but also enhances the efficiency of the unit. Texan Residential Services has been offering chimney cleaning and inspections to the inhabitants in Texas and nearby regions for a long time.
One of the essential things to keep your chimney in its peak condition is to get it cleaned and inspected from time to time. When you schedule an inspection with Texan Residential Services, you will get a video scan service added with it. Get your chimney inspected by our certified chimney experts today.
What Can You Expect During Chimney Video Inspection Services?
When our chimney professionals do a video inspection of the chimney, they use video scan technology to send a camera up or down the chimney. The camera is linked to a self-contained unit with a laptop, tablet, or iPad. The video is recorded to get a close look at the flue and analyze the damage to the chimney. You are welcome to see the whole footage with our experts. 
When Do I Require Video Chimney Inspection?
There are around 25,000 chimney fires every year in the United States responsible for $125 million in property damage? Creosote build-up and flaws in chimney linings are the main reason behind those fires. If you do not use your fireplace most often, it could make the situation worse because bird nests, dust, grime, and tree leaves could create a blockage in the chimney with time. 
There is no better way to see every part inside of the chimney than a video scan. Video chimney inspection service is important in the following situations:
When the expert has not performed an inspection

Moisture build-up on the outside of the brick chimney

Chimney has been damaged, and you need to offer proof to your home insurance company

You faced a natural disaster like storms, lighting, etc.

Condensation build-up nearby the furnace linked to the chimney.
Why is Chimney Video Inspection Essential?
Chimney video inspection is important because they offer a close look at the interiors to find out the condition of your chimney. If the damage is due to chimney fire or weather events, it will help you send solid evidence and file your required claim.
Video scan also helps you know the cause of the fire, repair work, or poor construction because the camera provides a live feed of the inside of the chimney flue.
This enables you and technicians to note any signs of blockages, past chimney fires, damage, or leaks in the chimney. If you want, our qualified technicians will also send you a written evaluation of the chimney condition and pictures shot during the inspection.
Call Us for Chimney Video Inspection Services Today
Chimneys are a complicated system, and finding any potential issue is challenging. As per NFPA, there are three levels of chimney inspections. Level 1 chimney inspection is perfect for a home that gets routine maintenance. The professionals check the interiors and exterior regions of the chimney and fireplace for the deterioration signs.
Level 2 inspection incorporates the video scan use. It allows the experts to watch out and evaluate the chimney parts and flue that are impossible to see with the naked eyes. Level 3 inspection is needed when serious damage to the chimney and could result in a dangerous situation. During this process, the technicians get rid of the chimney parts that are likely to be damaged.
Our experts have the right tools and help you find out the issue in no time after a complete video inspection. Call Texan Residential Services today.
Chimney Inspection
Consider our chimney inspection as our techs will inspect the entire home via video inspection and make the home buyer informed about the current condition of the chimney.
Chimney Fire Inspection
If your chimney has faced sudden lightning or fire, contact our professional chimney inspection company. Our experts will help you get the necessary claims filed.
Solid Fuel Venting System Inspection
Our certified technicians understand the complexities of chimney and venting systems. They inspect the solid fuel venting system yearly and offer repairs when required.
Fireplace or Wood Stove Inspection
Getting your chimney inspected and swept is essential for your home and your family's safety. It will help you lower chimney fire hazards and flue blockages.
NEED HELP? Give us a call and book your free inspection today! 
Our Business Is Grounded In:
Our chimney professionals help customers ensure that their chimney system efficiently performs with time while preventing serious issues.

We make sure our members are up-to-date on the latest technology and fire safety standards.

Our technicians are equipped with the necessary skills and knowledge to offer you exceptional chimney service.
Our experts have immense experience with chimney inspections and know every little detail to look for, such as creosote, cracks, etc.

Our folks have all the right equipment for the job and are well trained.